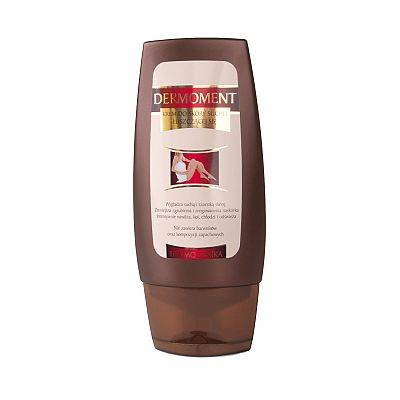 Dermoment
Moisturises, smoothens and reduces callusing. This cream is designed for the care of very dry, peeling skin with a tendency towards callusing, thus mainly for hands, elbows and feet. It contains urea (10%) which is one of the basic ingredients of Natural Moisturising Factor (NMF)which is responsible for moisturising layers of calloused skin. Urea has moisturising and softening properties which reduce callusing. It speeds up cell division in the granular layer of the skin while also regenerating it and also causes the skin to become soft, smooth and supple. The presence of menthol brings about a soothing cooling effect which also has local anaesthetic and anti-itching properties.
Buy
Additional information:
It smoothens dry and rough skin
It reduces thickening and callusing of the skin
It moisturises intensively
It soothes, cools and refreshes
Customer information:
A cosmetic is a product used to cleanse, care for, protect and beautify the external parts of the body, i.e. the skin, hair, nails, lips, teeth, oral mucosa, external genitalia in order to keep them clean, in good condition, protect and give fragrance and proper care.
See how we care about quality
We use rigorous quality control standards and procedures to ensure the highest level of safety for all our products.