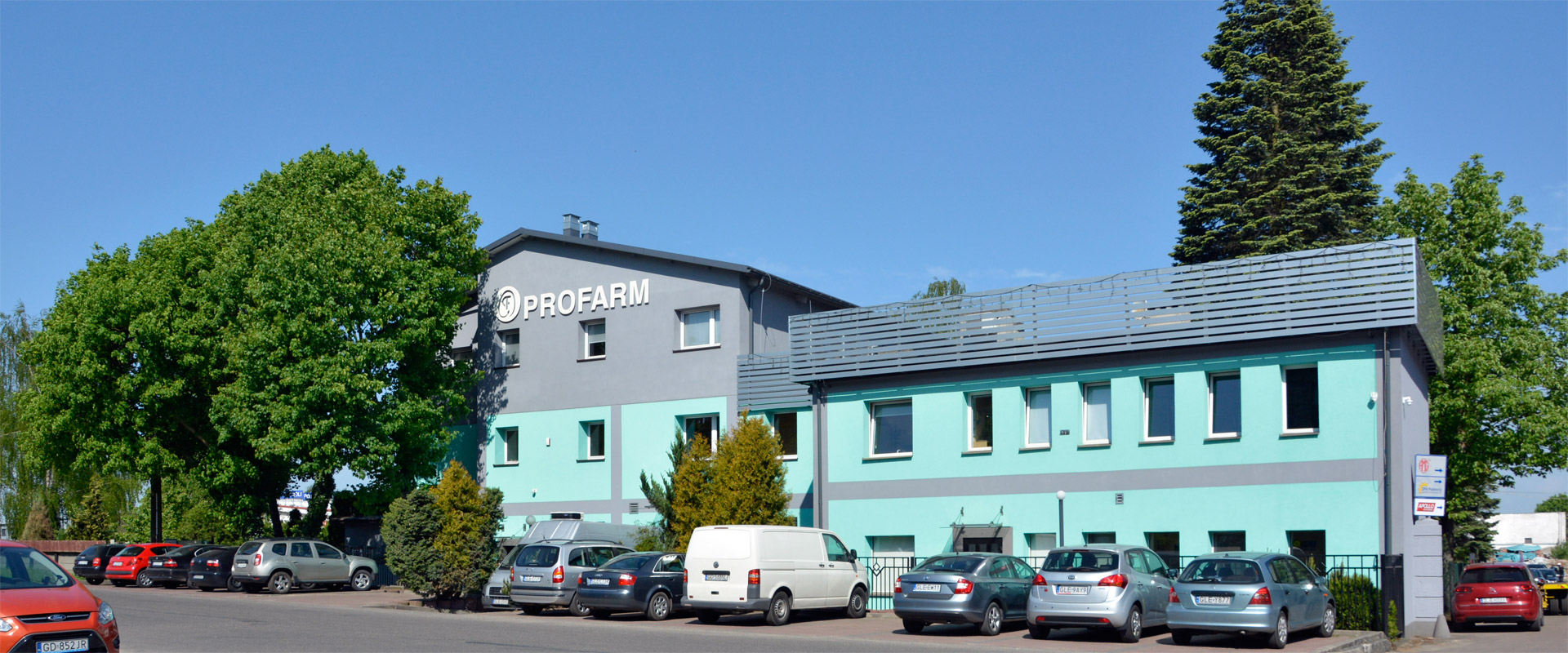 Przedsiebiorstwo Produkcji Farmaceutyczno-Kosmetycznej [Pharmaceutical and Cosmetic Production Company] PROFARM Sp. z o.o. has been operating in the pharmaceutical market since 1990. The company has recently moved to the new premises, which meets European standards required for production of pharmaceuticals, according to the European Union directives. PROFARM company was granted pharmaceutical production license by the Minister of Health and Social Welfare in October 1998. It is the only enterprise with Polish capital of such kind, operating in the Central Pomerania and one of the first private pharmaceutical companies in Poland.
The company employs experienced personnel with high qualifications in pharmaceutical technology, quality and production. Production is carried out in very good, safe conditions.
PROFARM produces pharmaceuticals registered by the Minister of Health and Social Welfare – dermatological, rheumatologic and inhalatory medicines – that can be purchased in all pharmacies in Poland. The company cooperates with 150 customers and suppliers, and the cooperation brings satisfactory results. The production of aromatherapy preparations in the form of aromatic oils and their mixtures under the PROMIX brand was commenced in 2002. Production of a new generation of personal care products line with the PRODERMA brand has started. These products are used in skin care and contain, among other substances, natural and essential oils. Please, get familiar with our company offer.
The company Profarm has GMP standard and certificate.