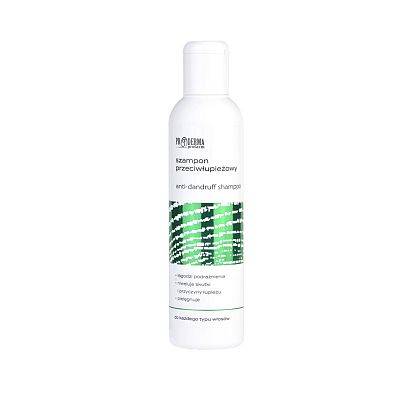 Anti-dandruff shampoo
ABIES SIBERIAN ProOil
Anti-dandruff shampoo
EFFECTIVELY FIGHTS SYMPTOMS OF DANDRUFF
For normal and oily hair
ABIES SIBERIAN ProOil Shampoo is recommended for daily treatment of normal and oily hair. It is an excellent combination of ingredients which effectively fight dandruff: Siberian fir oil – ABIES SIBERIAN ProOil - called fir ginseng, and an active anti-dandruff and antibacterial substance. Shampoo formula was enriched with a mixture of mild and perfectly balanced washing agents regulating skin pH level. ABIES SIBERIAN ProOil is an exceptional hair treatment shampoo effectively fighting causes and symptoms of dandruff.

HEALTHY HAIR WITHOUT DANDRUFF
Buy
Additional information:
USAGE:
Apply a small amount of shampoo on wet hair and gently massage scalp to create foam. For best results leave shampoo on hair for 3 minutes and rinse thoroughly.
Customer information:
A cosmetic is a product used to cleanse, care for, protect and beautify the external parts of the body, i.e. the skin, hair, nails, lips, teeth, oral mucosa, external genitalia in order to keep them clean, in good condition, protect and give fragrance and proper care.
See how we care about quality
We use rigorous quality control standards and procedures to ensure the highest level of safety for all our products.