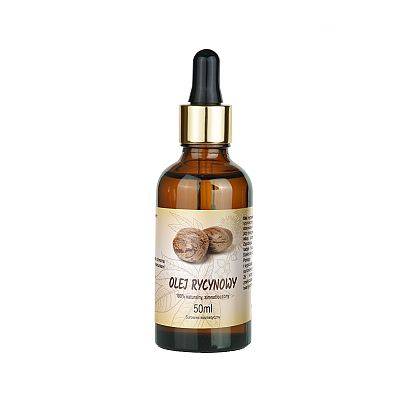 Castor oil
Castor oil is rich mainly in Ricinoleic acid (approx. 85%). It is commonly used in the cosmetic industry – mainly for skin and nail care. It strengthens and improves the condition and structure of hair. It prevents hair loss, improves hair density, makes it shiny and facilitates combing. It is also excellent for fighting dry dandruff. It helps restoring brittle, falling out eyebrows and eyelashes. It greatly improves the condition of nails and cuticles. Due to its high emollient properties it is recommended for care of hard, dry heels, elbows and knees.
Buy
Additional information:
Castor oil is a defence barrier of the skin, protects it against harmful external factors.
Customer information:
Massage oils: avocado, jojoba, grape seed, sweet almond are used to prepare mixtures of essential oils used in cosmetic treatments.
Massage: 10 ml (tablespoon) of base oil, which should be mixed with 3-5 drops of the chosen oil.
See how we care about quality
We use rigorous quality control standards and procedures to ensure the highest level of safety for all our products.